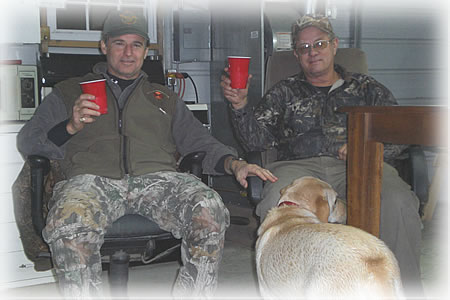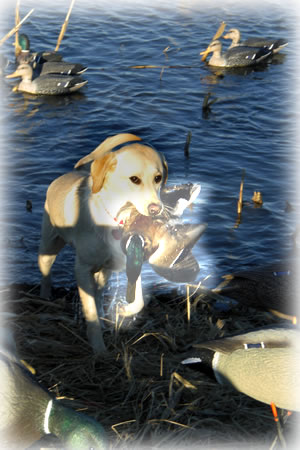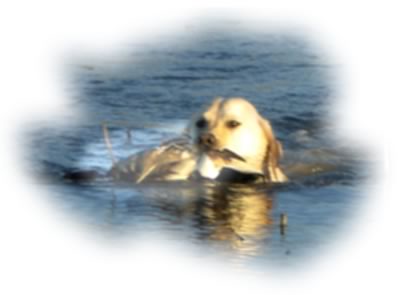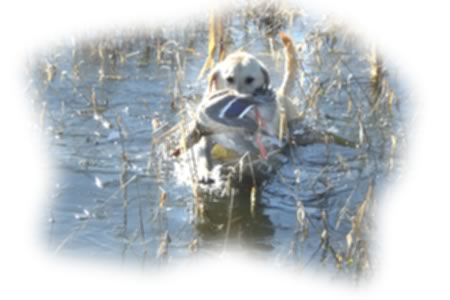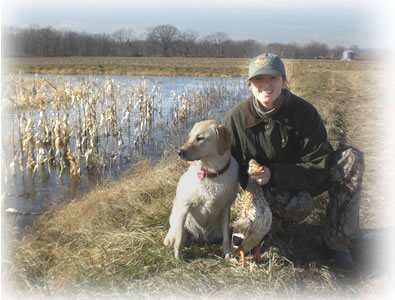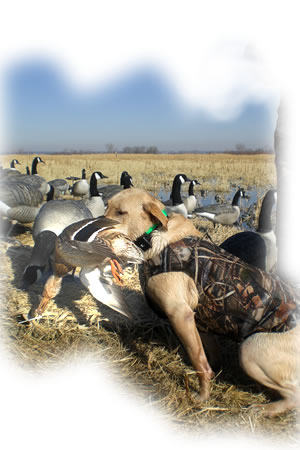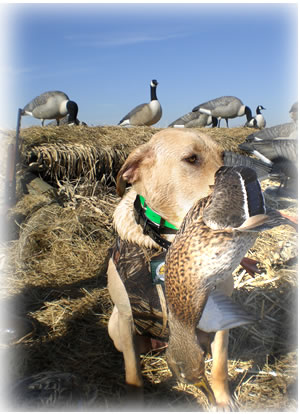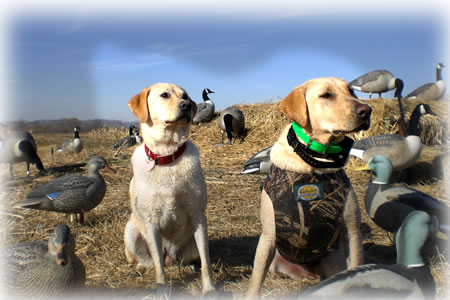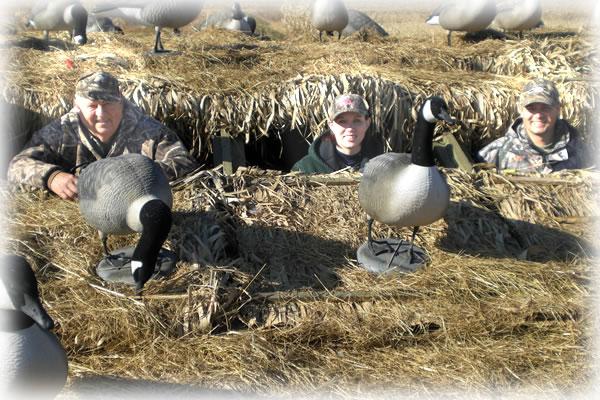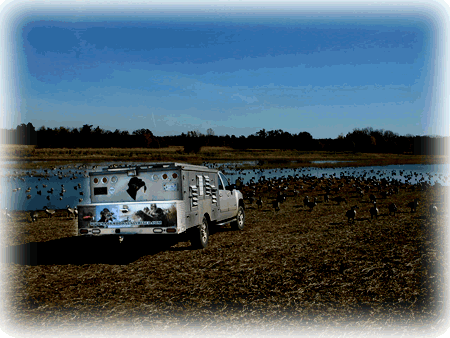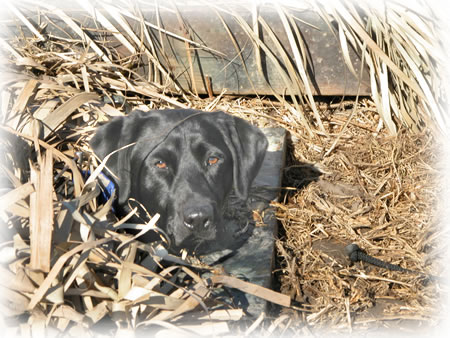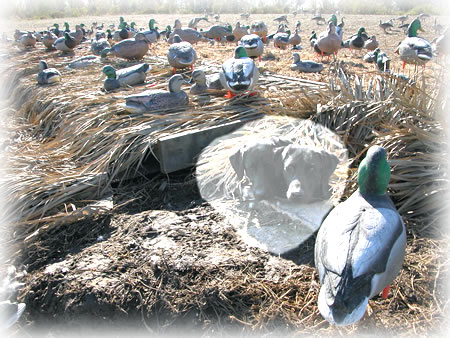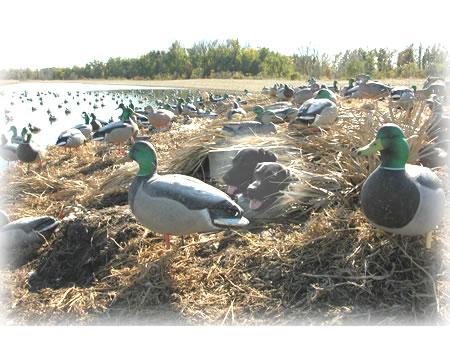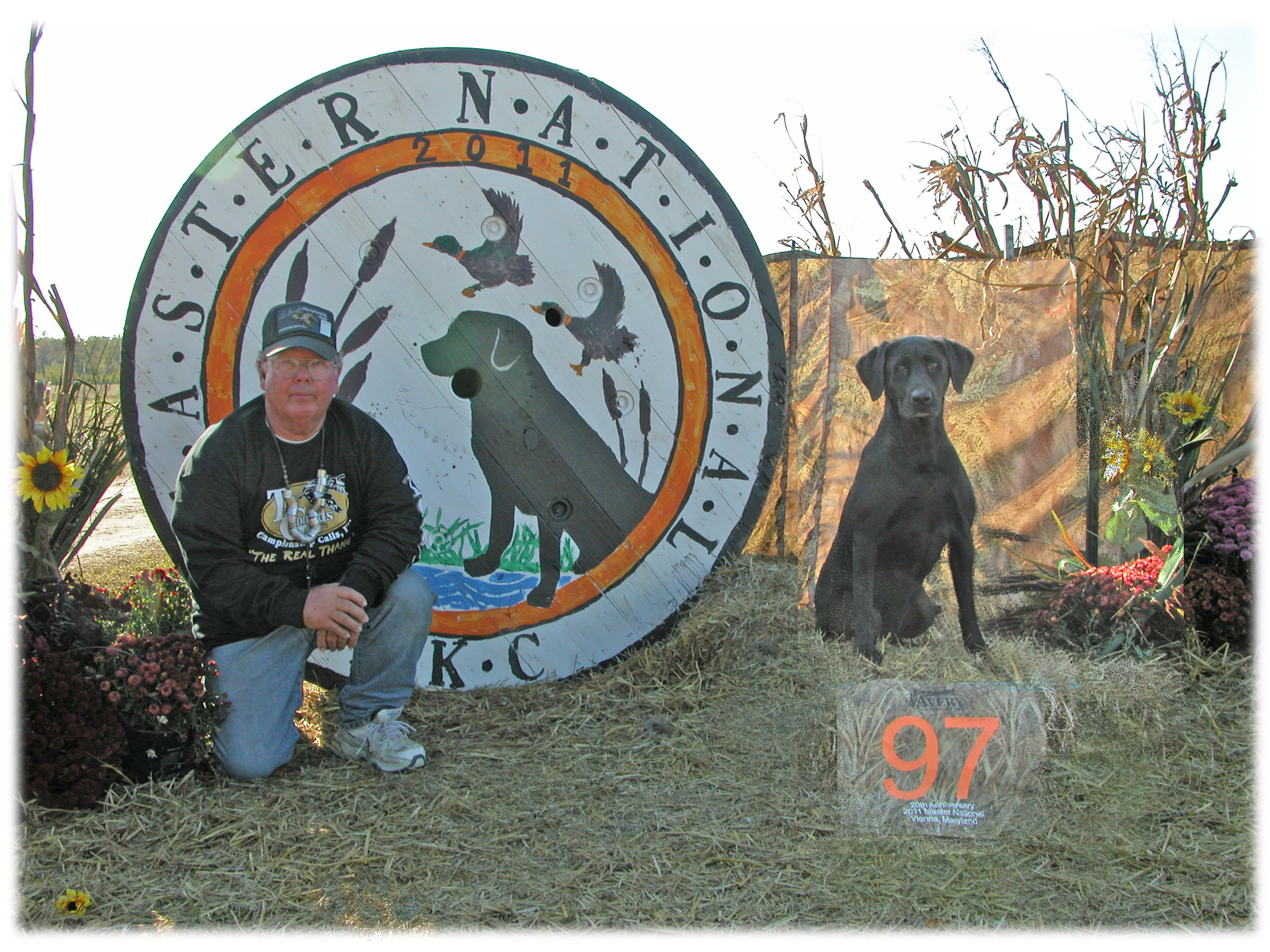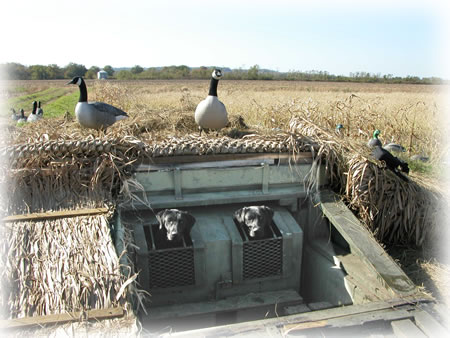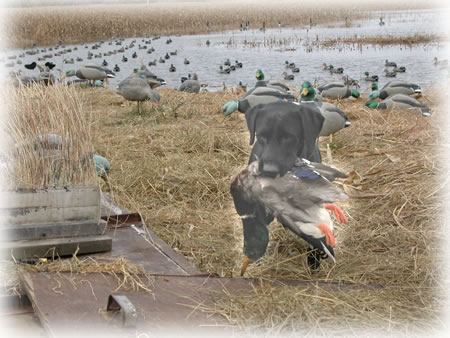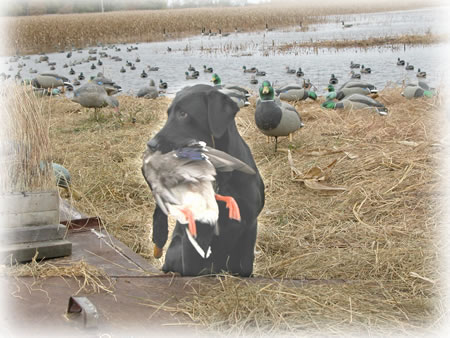 2008 HUNTING PHOTOS AT RON'S, DOC'S, AND CHUCKS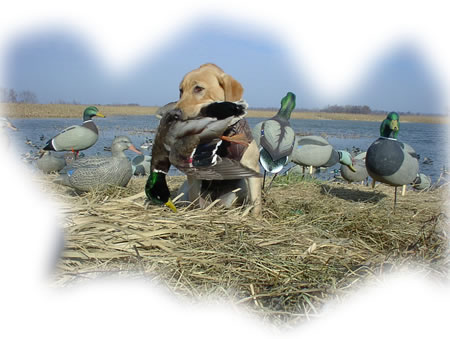 Dan and Ron relaxing in the picking shed after the hunt!
Lucy retrieving her first duck, a Spoonbill .
Lilly with imanture drake.
Lilly siting for delivery.
DOC , Kathleen, and Brock
Katie siting for delivery.

Keela and Katie on watch.
Katie and Keela on duty at DOC'S pit.
Katie , first blind retrieve.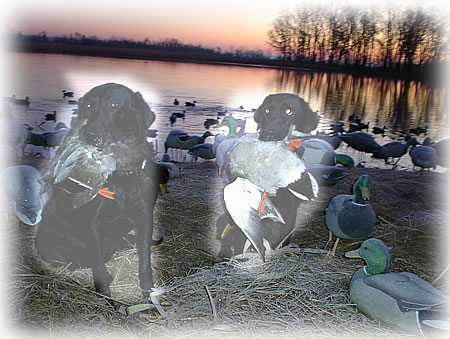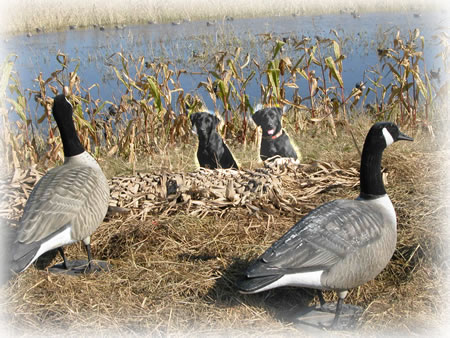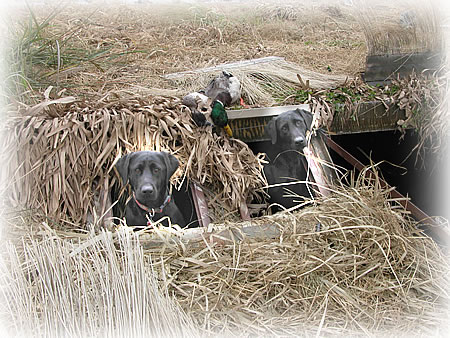 Shoot'em and we will take care of the rest!
Come on , we are waiting!

Home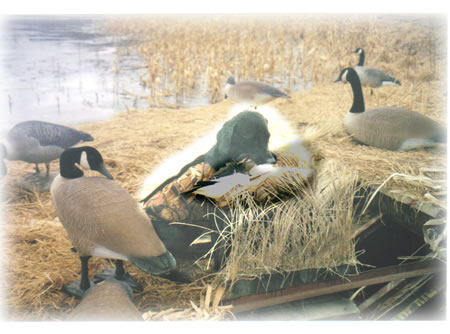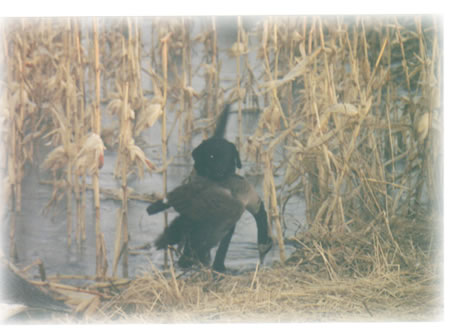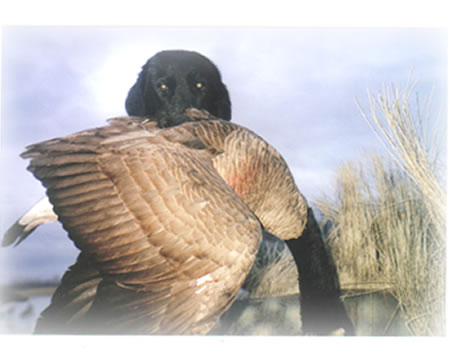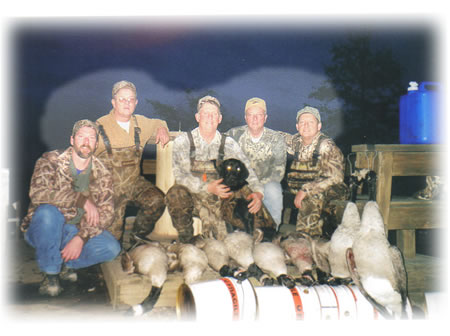 Labbie 13 months old with banded Canada Goose
Jeff S., Ronnie H., Buzz and Labbie, Steve B. and Jimmy Goose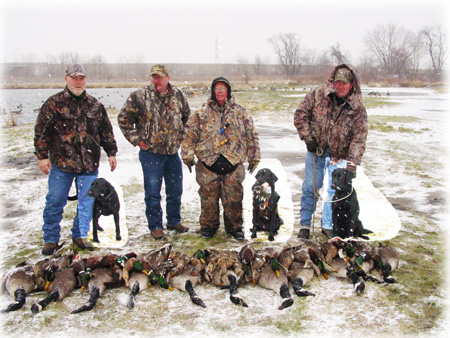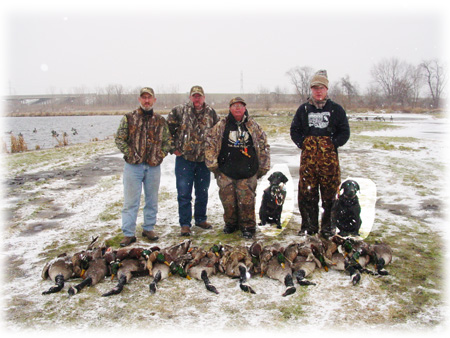 Buzz and Labby:
Ross Goose Neck Band and Leg Band